Tooth & Gum Support
PurO3 Tooth & Gum Support was created specifically for aiding the health of your mouth. Fully ozonated organic olive oil has been shown to target bacteria and viruses and is being used by a number of dental professionals for post-op support. We added ozonated organic hemp oil to make it just a little stronger than olive alone.
We currently have three options to suit your tastes: with Peppermint, with Peppermint and Stevia, and with Cherry and Stevia. All of our flavors are organic, and allow users to choose the right product for their needs. All flavors are available in a two ounce jar, or you can get Peppermint in a one ounce tube.
Tooth & Gum Support contains no fluoride or other added ingredients. It's simple, safe and pure.
See all Tooth & Gum options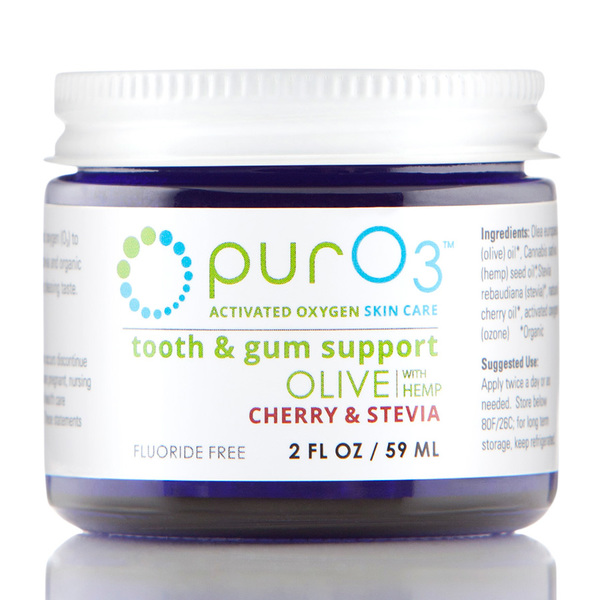 Bug Bite Relief
PurO3's Bug Bite Relief combines the power of activated oxygen with organic ozonated olive, sunflower, avocado and hemp oils with rosemary and clove to provide an ideal combination of antibacterial, antimicrobial and analgesic effects.
This combination was devised to help relieve the itching and swelling of bug bites, in a form that could be easily applied.
The handy tube allows you to carry Bug Bite Relief with you wherever you go. Apply it at first sign of a bug bite for the best results.
More about Bug Bite Relief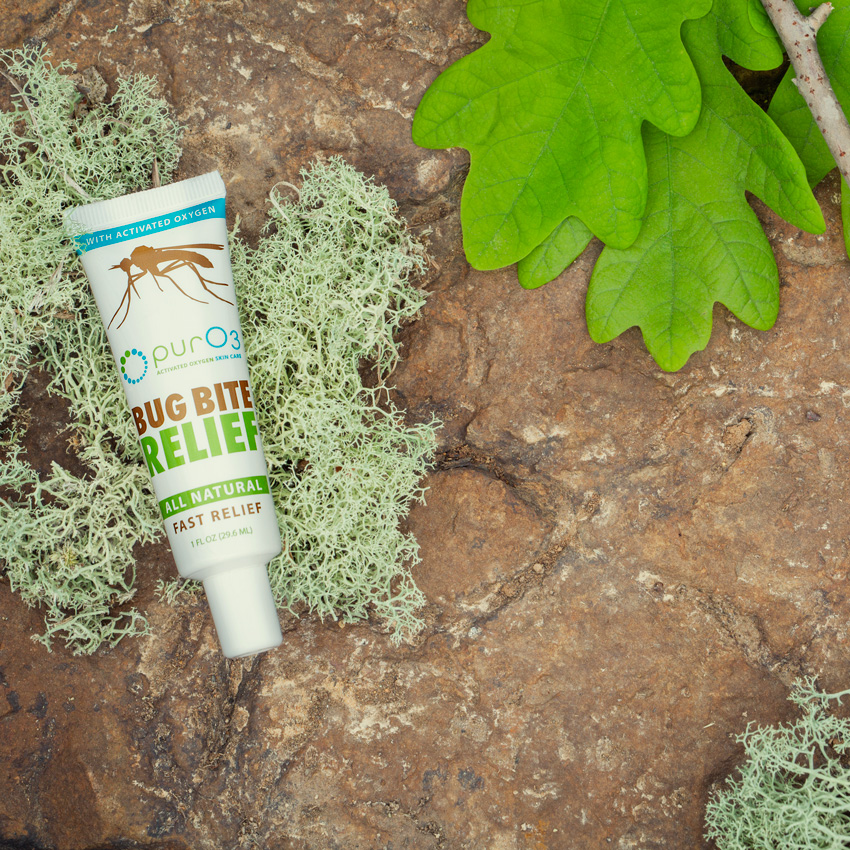 Full Spectrum Relief Balm
Our relieving balm is a mixture of organic beeswax, organic cocoa butter, and organic shea butter for the base, and is enhanced with 550mg of full spectrum hemp oil suspended in MCT oil. This full spectrum hemp oil is full of natural ingredients which can help fight pain and inflammation. Organic herb extracts were also added to enhance the product, including calendula flower, St. John's Wort, Arnica, and comfrey root.
More Information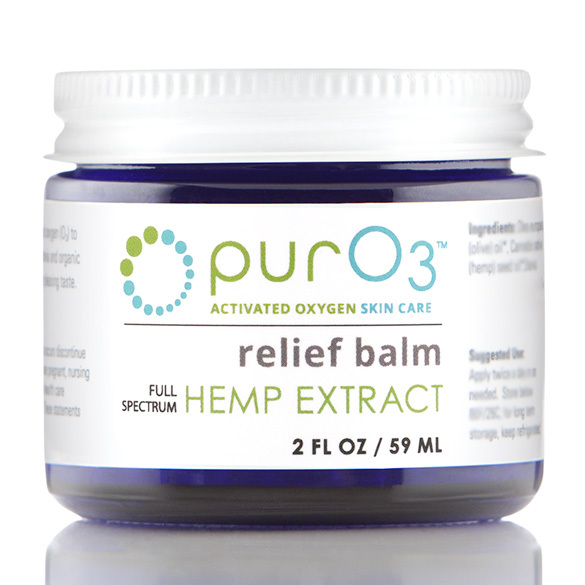 Full Spectrum Tinctures
Full spectrum hemp is a natural part of the cannabis sativa plant and is not psychoactive. Studies have found it to be a powerful antioxidant with neuroprotective properties. It is non-toxic and may help ward off oxidative stress.
Our isolate helps protect the signal-sending neurons of the nervous system and has anti-inflammatory properties. It is special because it can stimulate the Endocannabinoid System (ECS). This is a group of brain and peripheral and central nervous system receptors. The ECS helps regulate body systems like stress response, appetite, metabolism, memory, the immune system, sleep, energy balance, pain response and thermoregulation. Studies conducted since the 1990s have provided a lot of information about the role of isolates in the Endocannabinoid System.
More about Full Spectrum