REWARDS POINTS
ALL ABOUT OUR REWARDS PROGRAM
---
At PurO3 we appreciate our loyal customers and friends, and we want to build a community here at PurO3.com.
So we've implemented Rewards Points into our website to give back to those who give so much to us.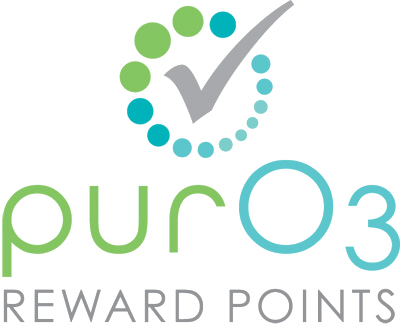 Register a retail account at PurO3. Once you're signed on, you will receive points for every dollar you spend, as well as when you refer first time customers who click your link and make a purchase.
We will also do ocassional contests or specials that allow users who have an account at puro3.com to gain even more points. Stay tuned to this website or sign up for our newsletter so you know when that happens.
At any time, you can log into your account and see how many points you've accrued and what rewards you are eligible for. The system will let you know what to do.