Tooth & Gum Support
PurO3 Tooth & Gum Support was created specifically for aiding the health of your mouth. Fully ozonated organic olive oil has been shown to target bacteria and viruses and is being used by a number of dental professionals for post-op support. We added ozonated organic hemp oil to make it just a little stronger than olive alone.
We currently have four options to suit your tastes: Unflavored, with Peppermint, with Peppermint and Stevia, and with Cherry and Stevia. All of our flavors are organic, and allow users to choose the right product for their needs.
Tooth & Gum Support contains no fluoride or other added ingredients. It's simple, safe and pure.
See all Tooth & Gum options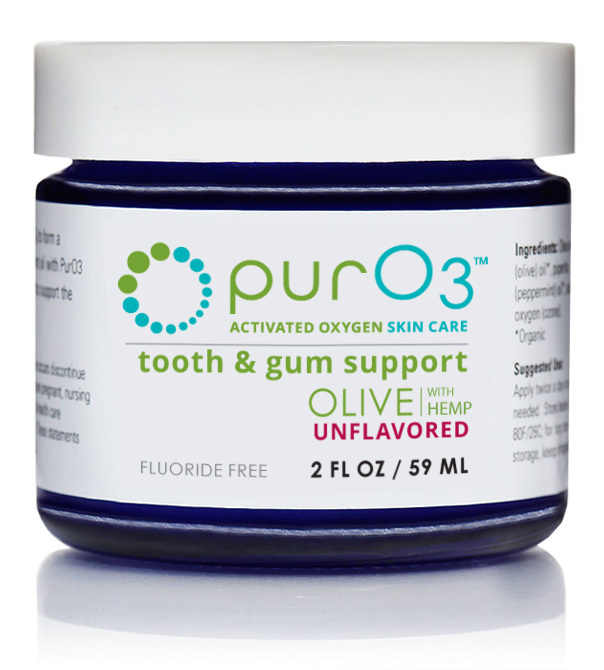 Bug Bite Relief
PurO3's Bug Bite Relief combines the power of activated oxygen with organic ozonated olive, sunflower, avocado and hemp oils with rosemary and clove to provide an ideal combination of antibacterial, antimicrobial and analgesic effects.
This combination was devised to help relieve the itching and swelling of bug bites, in a form that could be easily applied.
The handy tube allows you to carry Bug Bite Relief with you wherever you go. Apply it at first sign of a bug bite for the best results.
More about Bug Bite Relief